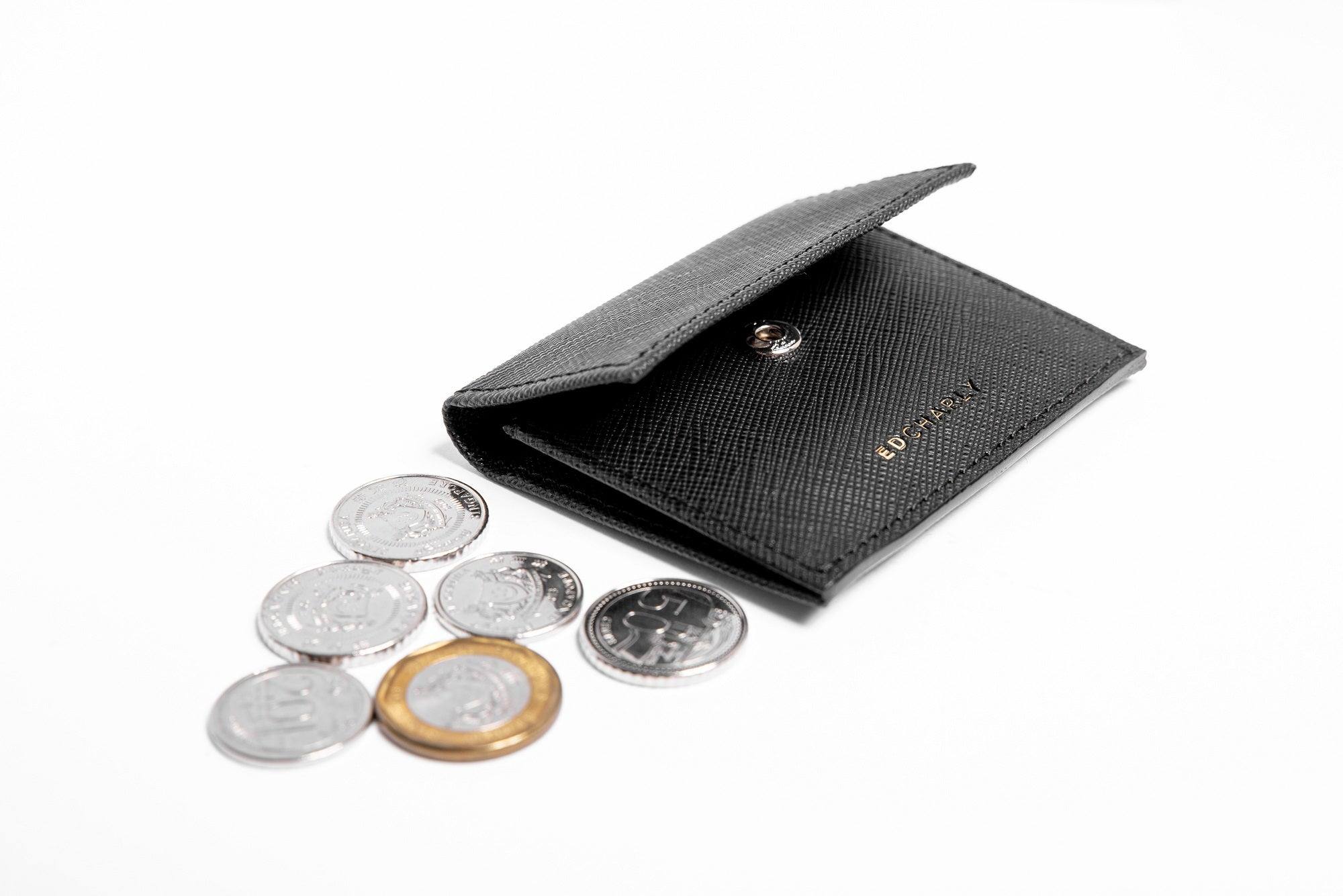 Ed Charly Mini Coin Pouch (Black Saffiano Leather)
✓ MINI COIN POUCH  – Securely more than 10 coins.
✓ MINIMALIST – Slim & beautiful outlook.
✓ DURABLE – Made with premium full-grain leather that is built to last!
Description

Introducing our ed charly mini coin pouch, the ideal accessory for anyone tired of digging through their bag or pockets for loose change. Made from high-quality leather, this coin pouch is designed to keep your coins secure and easily accessible. Its compact size makes it the ideal choice for those who prefer to travel light.

Whether it is for running errands, traveling, or just needing a place to keep your coins organized, our mini coin pouch is the perfect solution.

The Outlook

The coin pouch features a snap closure that ensures your coins stay in one place. The interior is lined with a high-quality fabric that protects your coins from scratches and abrasions. The minimalist design of this leather coin pouch adds a versatile accessory for your everyday carry.
✓ The Ed Charly mini coin pouch is made with premium quality leather.
✓ The slim design coin pouch is great storage for coins while keeping your wallet thin. 
✓ Dimensions: 8.5cm x 7.0cm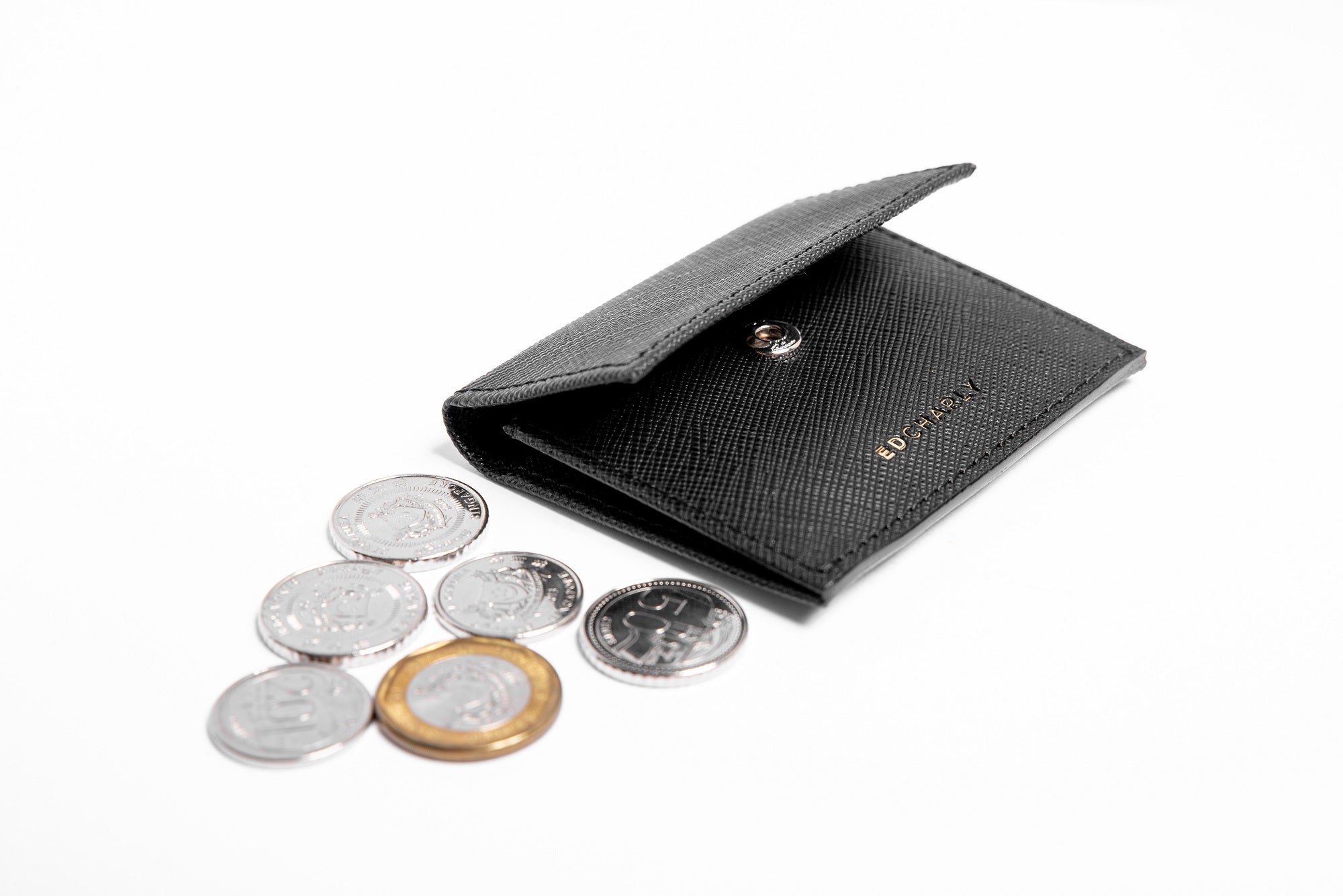 IT'S ESSENTIALLY ABOUT LIVING WITH LESS - MINIMALISM
At Ed Charly, we design our wallets to hold your essentials while keeping your wallet slim and organized. 
WHY ED CHARLY?
We use top-grade leather for our products which lasts a lifetime with highly engineered fabric that is more stronger and durable.